Matt McCall - Head Coach, University of Massachusetts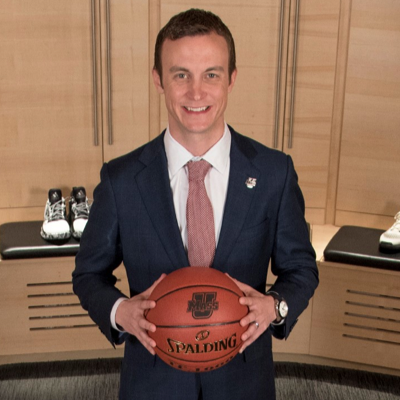 Matt McCall was named the 22nd Head Coach for University of Massachusetts Men's Basketball on March 29, 2017.

Spending the previous two seasons at Chattanooga, McCall held a head coaching record of 48-18. In his first year at Chattanooga, Chattanooga set a school record with 29 wins, captured the SoCon Regular Season and Tournament Championships and advanced to the NCAA Tournament.
McCall spent 11 total seasons (two stops) with Billy Donovan at Florida. After five seasons as a team manager and graduate assistant, he was named Director of Basketball Operations (2006-08) before returning to Gainesville as assistant coach prior to the 2011-12 season. In total, McCall was part of four SEC titles, four SEC Tournament titles, two NCAA Elite Eights, a Final Four and two NCAA titles.
McCall was also an assistant under Mike Jarvis at Florida Atlantic for three seasons. FAU's 2010-11 squad won the Sun Belt Regular Season title and earned just the second postseason berth in FAU history.
McCall and his wife, Allison, have two daughters, Brooklyn and Kylie. Matt earned his undergraduate degree in exercise and sports science from Florida in 2004 and went on to earn a Master's degree in the same concentration in May 2006, also from Florida.